Desk Guards & Face Shields

Keep your team safe with desk guards and face shields. Made in the USA!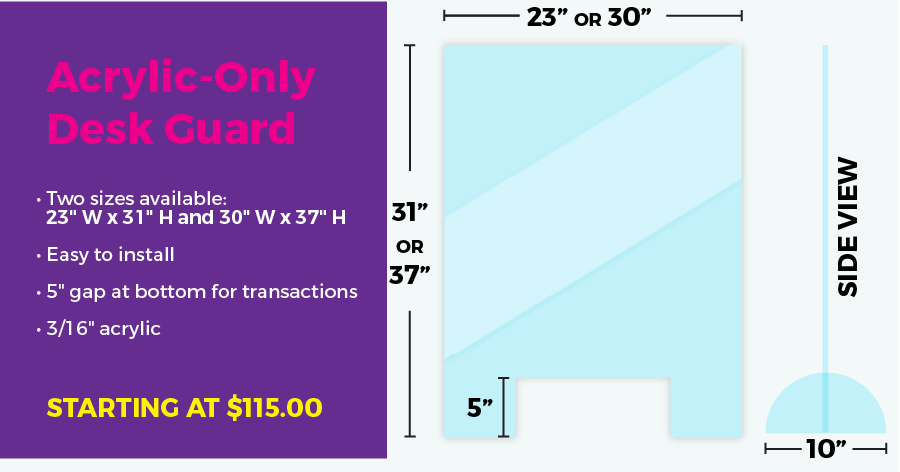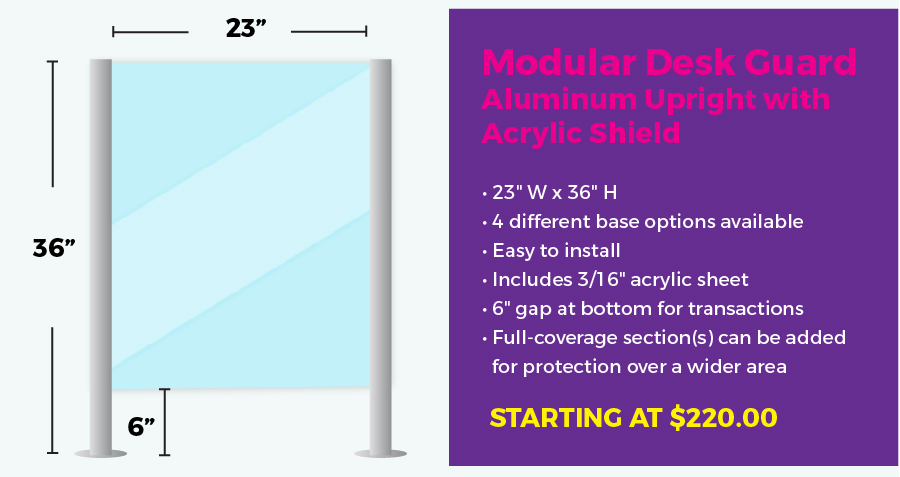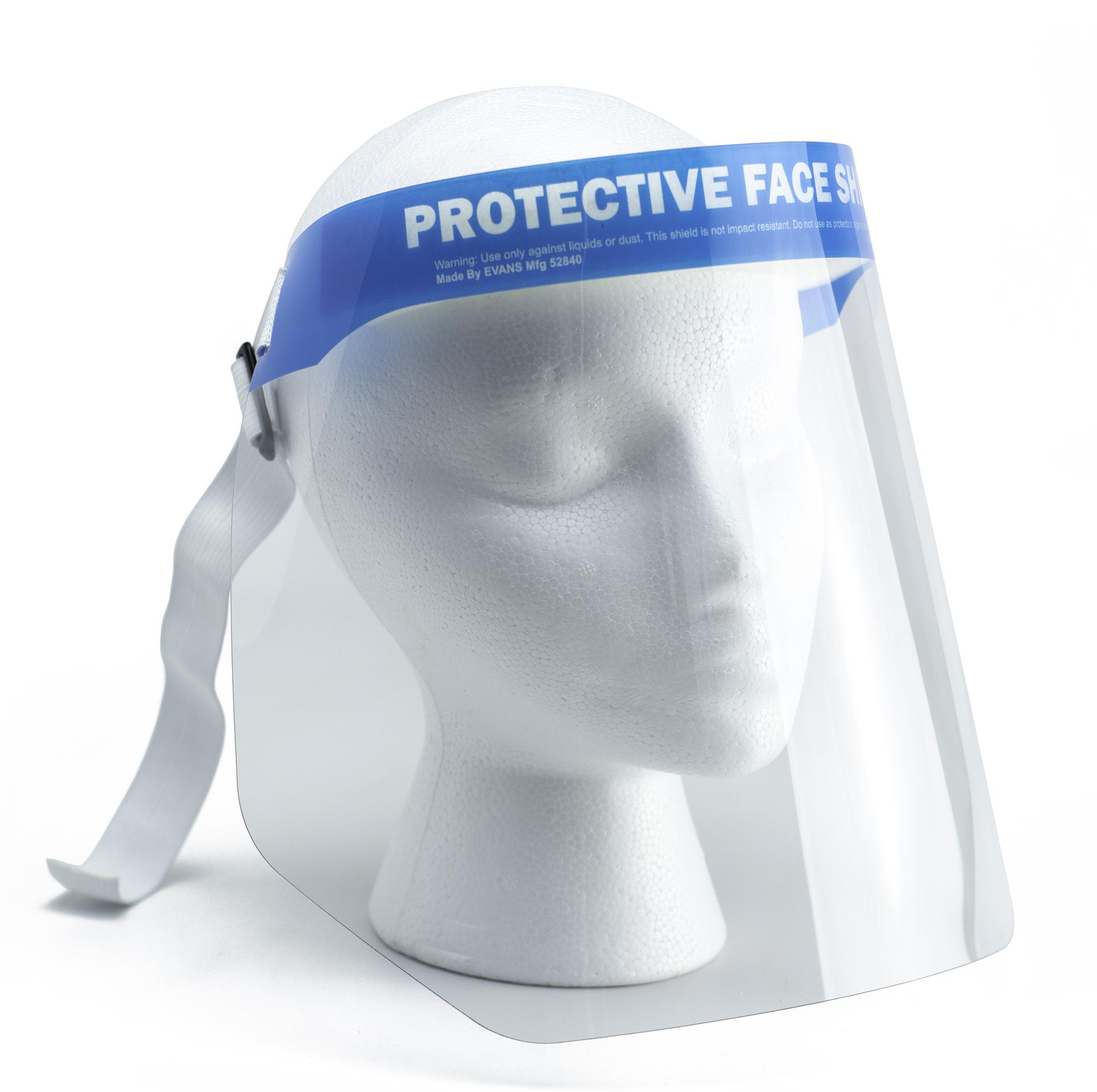 Clear, durable high-quality 20-mil thick shield
Full eye/face coverage, fits over eyeglasses
Comfortable soft foam forehead pad
1" wide dual elastic bands for added security
Easy to adjust for a custom fit
No assembly needed
Reusable, with easy to clean plastic shield
Ships with a protective film on shield to avoid scratches (remove before use).
Call or email us if you have any questions or if you would like to place an order!